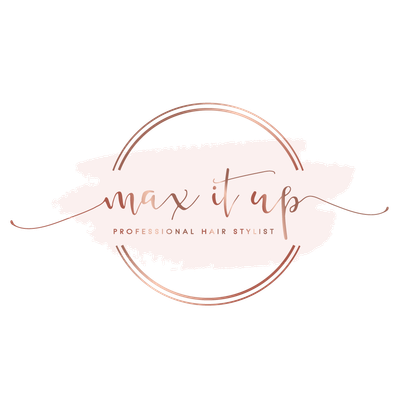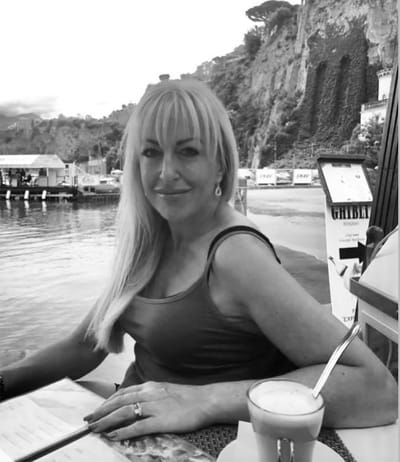 Welcome to Max It Up Hair - Award Winning Hairstylist 2020 & 2021!
My work is featured in:
B.Loved - November 2020
Unconventional Wedding - December 2020 & December 2021
Weddings Incorporated - July 2021
Whimsical Wonderland Weddings - November 2021
Coco Weddings - May 2022
You can find me on:
Hitched
Make Me Bridal
The Wedding Hairstylist Directory
Hi! My name is Natalie, and I am the owner of Max It Up.
My business name came about like this...
My little boy is called Maximus, Max for short, obviously! And when I create a style or add extensions, I am literally max-ing up your hair, so it was a no brainer, and Max It Up was born!
I just have to start by saying, I am absolutely thrilled to bits to have won so many awards in under a year:
Hair & Beauty Specialist for South Yorkshire 2020

Outstanding Hairstylist - The Wedding Emporium Industry Awards 2021

Best Hairstylist - SMHBA International Industry Awards 2021

The Wedding Industry Awards 2022 - Best Hairstylist - Regional Finalist

International Wedding Awards 2022 - Best Hairstylist, Local Rounds - Ongoing to Country & Global
I have also been published, and my hairstyles are featured in B.Loved, Unconventional Wedding, Weddings Inc., Whimsical Wonderland Weddings, & Coco Weddings. I am so happy about this, it is a dream come true for me. I am so happy my work is good enough to feature, I have to pinch myself!
All of my hard work, commitment, passion, and superb care about my clients and work has paid off time after time, each client being absolutely thrilled with the services provided. And this award and being published are the icing on the cake for me!
In to my sixth year of running my own business, I am passionate about all things hair.
I strive for perfection, and this is not only reflected in my work, but in the consistent five star reviews I receive from my fabulous client base - Please see some of my five star reviews on this website.
I train continuously to ensure I am at the top of my game, and up to date with all of the latest methods in my fields.
I am also an accomplished artist, with a diploma in Fine Art from the Regent Academy in London. I have successfully sold and exhibited my artwork worldwide.
My artistic flair definitely presents itself in my hair skills.
In a previous life, I was a very successful International Buyer and worked in Accountancy.
As well as running Max It Up, I am a super proud mum to a gorgeous little boy. When I have time, I enjoy doing fun things with my family and friends, writing novels, reading, long walks or bike rides in the country, and exploring this fabulous planet we inhabit.
My zest for life mirrors my zest for work, I thrive on making ladies look amazing.
I am a fully trained, qualified, & competent Wedding / Bridal & Special Occasion Hair Stylist, & Hair Extension Technician.
I am professional, yet super friendly and chatty! I will put you at ease, answer all of your questions, listen to you, help you decide what is best for you, and without doubt, make you feel absolutely fabulous.
I am based in Aston, Sheffield, S26, and welcome clients from anywhere.
I have clients who travel quite a long way for their treatments.
I charge 50p per mile (round trip), and any toll charges, parking fees, etc., should they apply.
I cover -
All of South Yorkshire and surrounding area's
Derbyshire
Nottinghamshire
Lincolnshire
West Yorkshire
I will travel further -
Please contact me
to enquire.
For in-depth information & prices for my services, please see the 'Services' section on this site where they are explained in-depth.
Please
click here to contact me
with any questions, or if you'd like to book in for a FREE Consultation.
Or call / text / WhatsApp me on 07775 066136.
For even more up to date news, promo's, and competitions, please regularly check my Social Media sites, listed below.
I am excited to meet you soon! xx
Kindest regards
Natalie - Proprietor
Max It Up
Click HERE to see me on Facebook
- Lots of reviews, images of my work, and current information can be found on there
Click HERE to see photo's of my Bridal & Special Occasion hair on Instagram
Click HERE to see photo's of my Hair Extension work on Instagram
Click HERE to see my new YouTube Channel
Click HERE to see me on Pinterest