If you're worried hair extensions may damage your hair, or that they won't blend well with your natural hair, then please don't worry. Get in touch and book in for a free consultation.
You only have to look at my photo gallery on here to see how seamless my extensions blend with all of my client's natural hair. And check out the testimonials here on this website.
I will explain my methods to you - I only use the methods which I know are non damaging to your natural hair. I refuse to use any type of glue (keratin) method, even though I am qualified, because I know how damaging they can be.
In the five years I've been creating gorgeous heads of hair for my amazing clients, I've had nothing but first class feedback and reviews. And that's because I pride myself on my work, and because I care about your hair.
You will leave here with so much information to guide you through every step of looking after your extensions, and I am only ever a phone call away.
The hair I source has a lifespan of 12-18 months with correct aftercare and maintenance. It is the very best hair money can buy, fact. I pride myself on this.
So, please don't be afraid of extensions - If you look after them properly, they will last you for a very long time.
Please click here to contact me, or call me on 07775 066136.
See you soon!
Natalie x
Before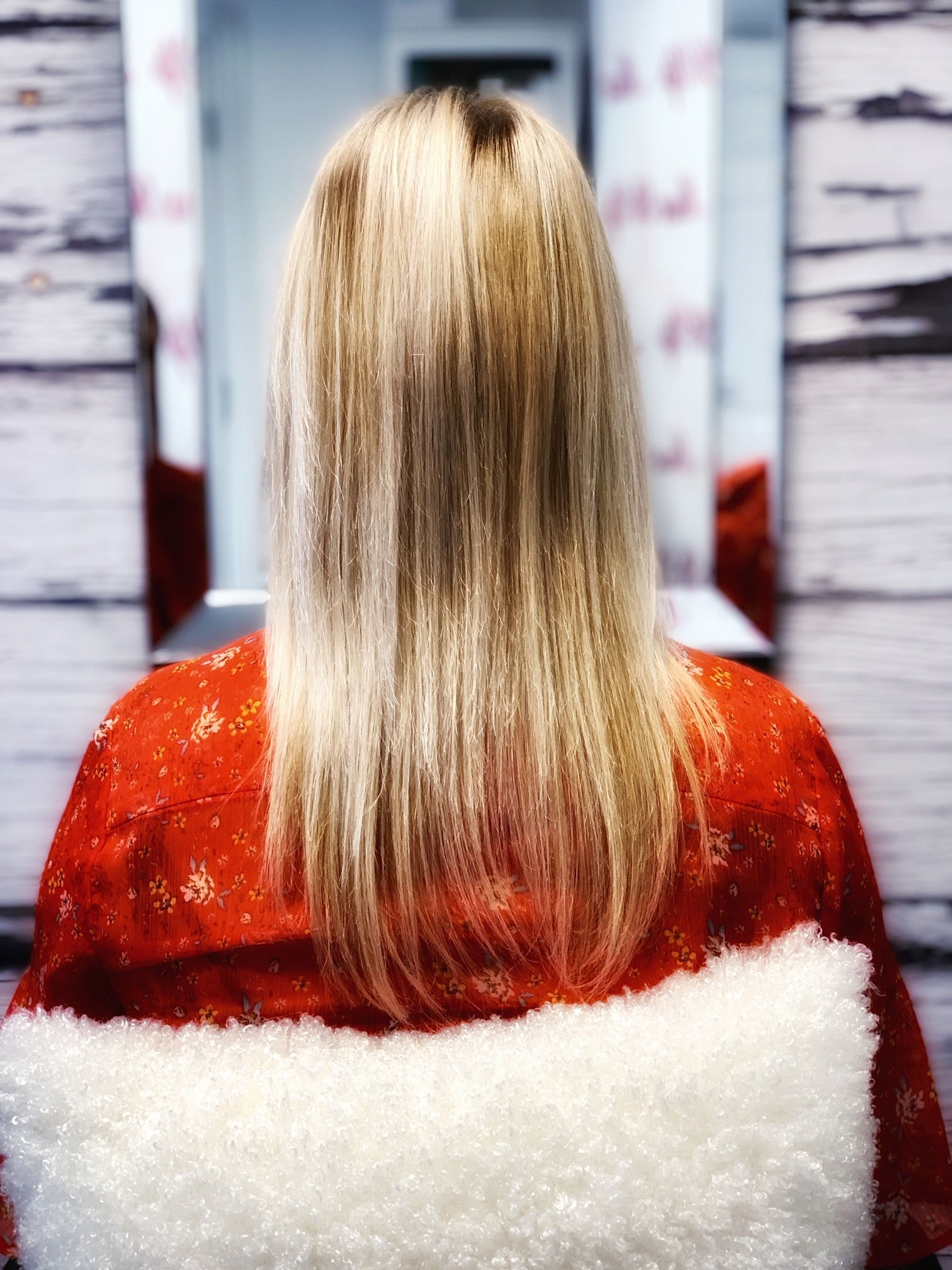 After