I thought I'd write a little blog about hair extensions, because this is a service I've offered for seven years now, and I am finding more and more of my brides to be are asking for permanent extensions.
Yes, clip ins are great if you are just wanting them for the day, but if you really want that 'va va voom', then permanent extensions are a great way to add as much volume and length as you like.
I say, 'as much as you like', but this can be governed by your own hair, and believe it or not, the size of your head! Thin/fine haired clients can have up to around 150g whilst still keeping the extensions invisible, and creating a lovely full head of hair. Whilst ladies with thicker hair can have more - simply because their hair thickness allows for me to go slightly higher up the head with extensions whilst still keeping them invisible.
A half head is considered to be 100g. A full head, depending on type of hair and head size, is anything from 125-200g.
You can, if you have enough hair to cover the extensions, have more than this, and this is something I can discuss with you at your free consultation.
The consultation process is absolutely vital. It allows me to examine your scalp and hair to ensure I think you are okay to go ahead with extensions. We can also discuss what you wish to achieve in volume and length, and I can explain the different methods to you, and their benefits. I also colour match you, so your hair extensions look exactly like your natural hair, and answer all of your questions.
I will never install extensions if I do not think you are suitable. I pride myself on having a client's best interests at heart. Yes, you will always find someone to install extensions for you whether you are suitable or not, but I simply will not if I do not think it is right for you. A client's hair and scalp, and happiness with my service is the only thing that is important to me. I won't fit extensions just for the sake of making money! That isn't important - A client's hair and happiness IS!
The hair I supply is Russian or Brazilian, both the same grade (8A), with a lifespan of 12-18 months. You simply cannot source better hair, fact. I have clients who are wearing the same hair three years after installation, simply because the hair is outstanding quality, they follow my aftercare advice and look after the hair so well.
To learn more, or if you're interested in having extensions, just click here to contact me, or fill in the contact form on this site.
24" 150g LA Weave...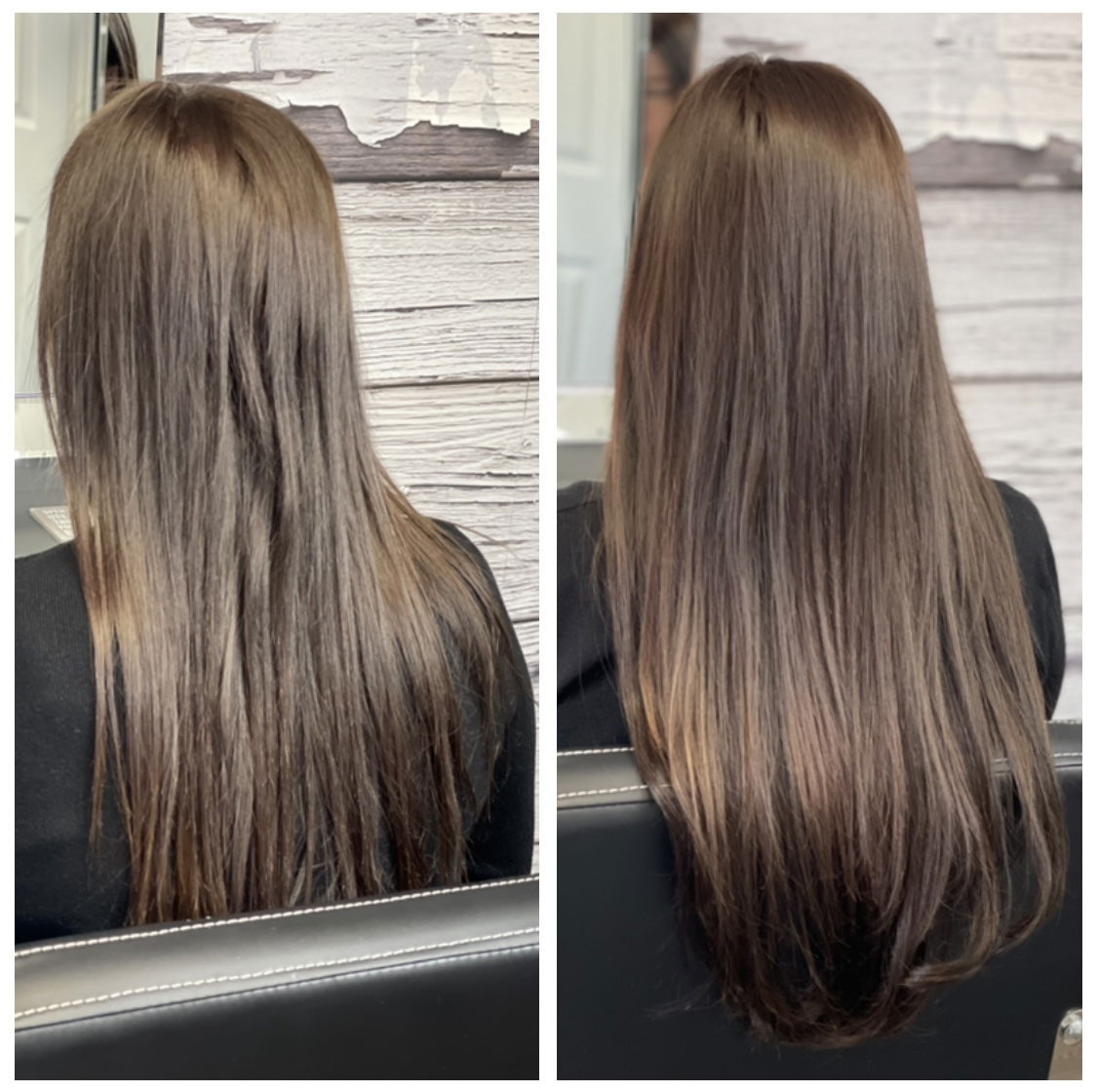 16" 150g LA Weave & 20g Nanos in a lighter shades to add highlights and dimension...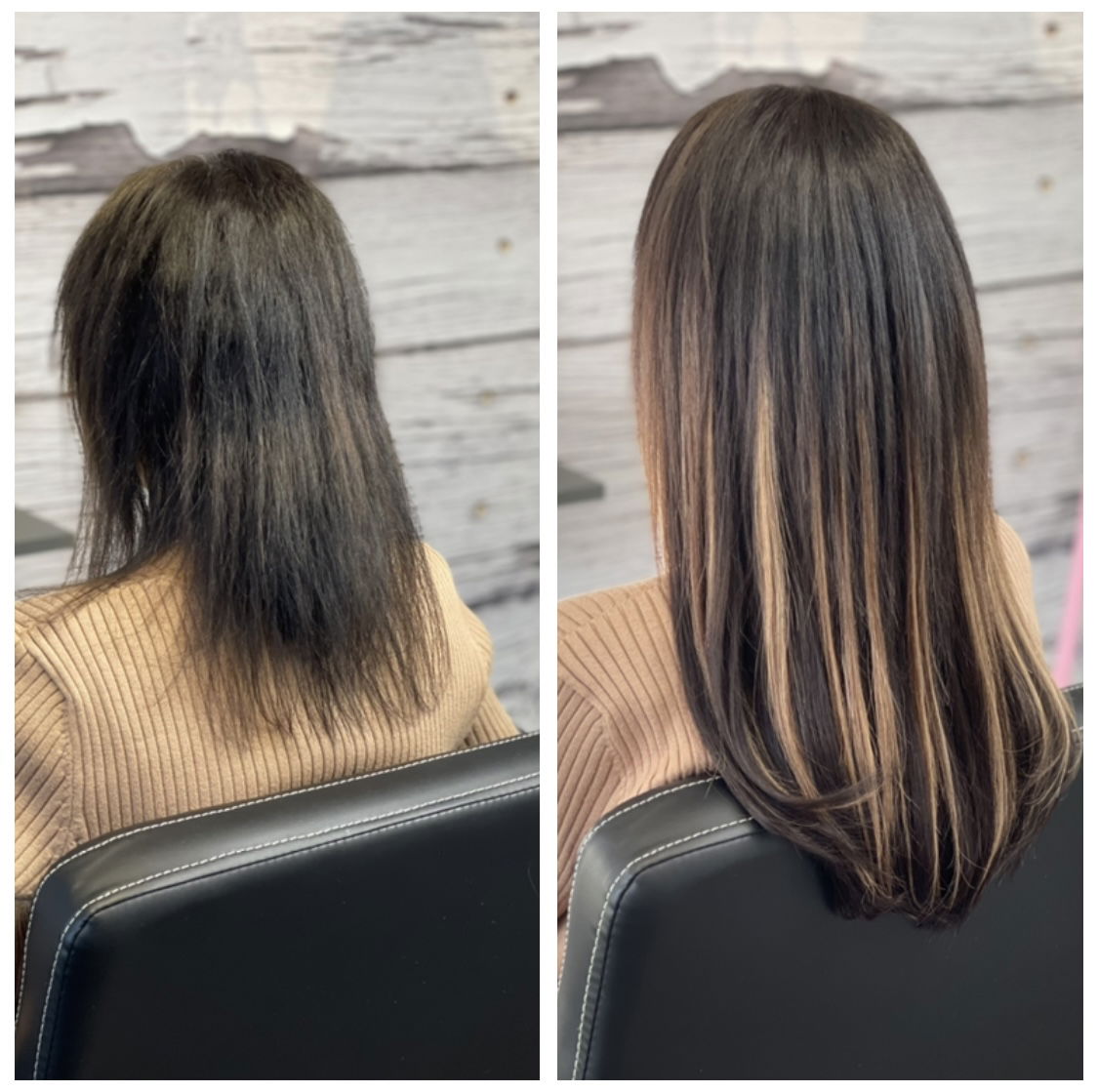 16" 200g LA Weave & 20g Nanos in a lighter shades to add highlights and dimension...