And this is the reason I love my job so much!...
"Dear Natalie,
I am so glad that I found you online, and was immediately impressed by all of the beautiful photographs of your wedding hairstyles. I knew straight away that I wanted you to style my hair for my wedding.
It was such a pleasure to organise everything with you - you were always so responsive and professional.
I knew I wanted a half-up half-down, but other than that I had no idea at all what I wanted. You found my perfect style so easily at the trial, and you knew exactly what to do with my unco-operative hair! I'm not sure my hair has ever lasted longer than half an hour after having been curled, but you were so competent in getting it to look how we wanted, and getting it to stay that way. I also have such thin hair, and you guided me effortlessly through the process of getting some clip in extensions. It was great to have such expertise guiding me through - I'd have been lost otherwise!
On the day, you arrived so promptly, and were so organised in getting set up. You knew exactly what you were doing and when, and it really put my mind at ease to know how organised and competent you were.
You worked with Sigita in perfect harmony. The morning was organised with such precision between the two of you - so impressive! In addition to my hair, you managed the hair of two bridesmaids and mother of the groom under time pressure, and the results were all perfection.
Once the style was finished, I couldn't believe it was actually my own hair (admittedly a few extensions!!). It was exactly as I'd imagined (maybe even better!). I've never felt so glamorous, and it gave me such confidence for my big day. It'll be the most photographed day of my life, and I'm so unbelievably happy with the look you created for me that I can now admire forevermore in the photos!
Not only this, but my hair held its style for the whole day (for the first time ever). My tiara didn't budge the whole day and night. There are photos from late into the night dancing, and I still have my waves and the half up-do hadn't shifted at all. I was so impressed by this, given I have such fine and limp hair that usually drops so quickly. It really was a work of art and such talent to create such an amazing style that lasted so long.
I'm so glad that I chose you as my wedding hair stylist, and I would recommend you to absolutely anyone looking for someone who will guide them through every decision effortlessly, and execute their choice with perfection.
I was so sad to say goodbye to you and Sigita when I left for the church, as you were both so crucial to making my wedding morning so special.
Thank you so much for being my wedding hair-stylist and the best hair stylist there is!
Love from Olivia."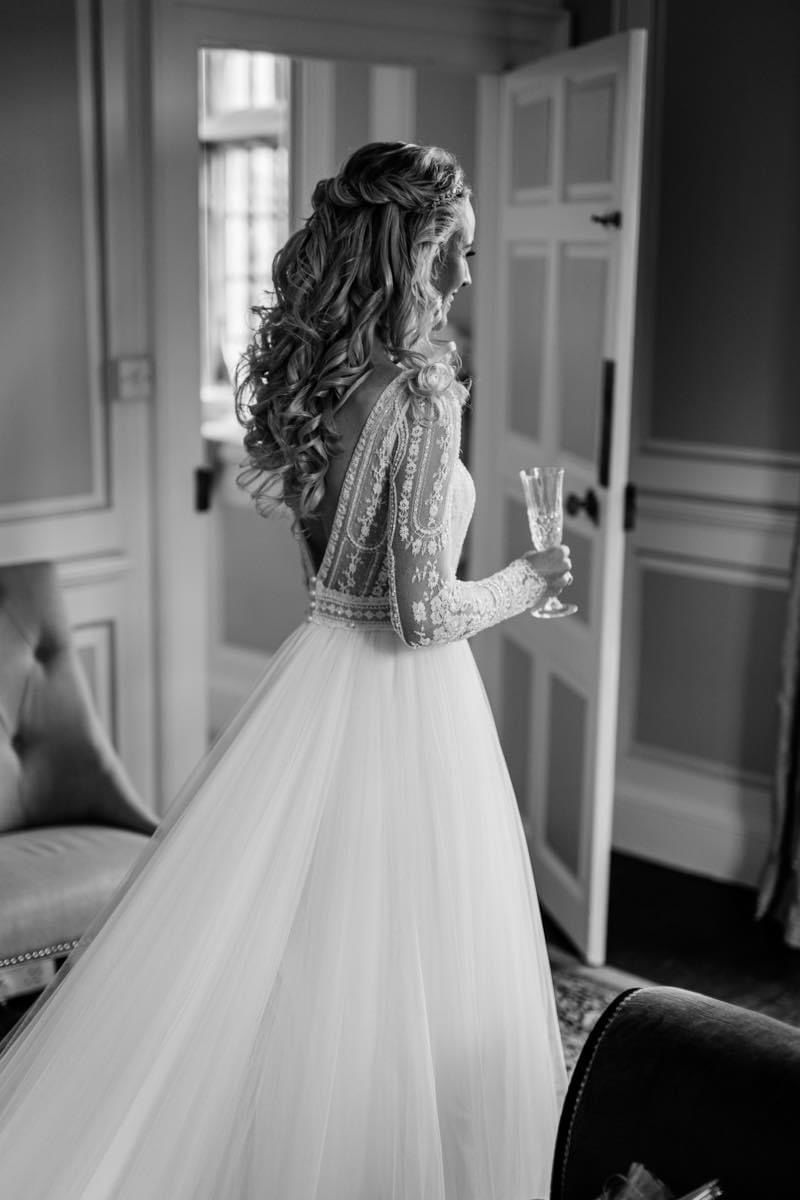 All enquiries, please fill in the contact form on this site, or email me by clicking here. I will reply to you as soon as I can.
See you soon!
Natalie x