EXCITING NEWS - STOCK IS NOW DUE HERE IN THE UK BY THE END OF AUGUST!!!
ONLY AT MAX IT UP IN THE UK!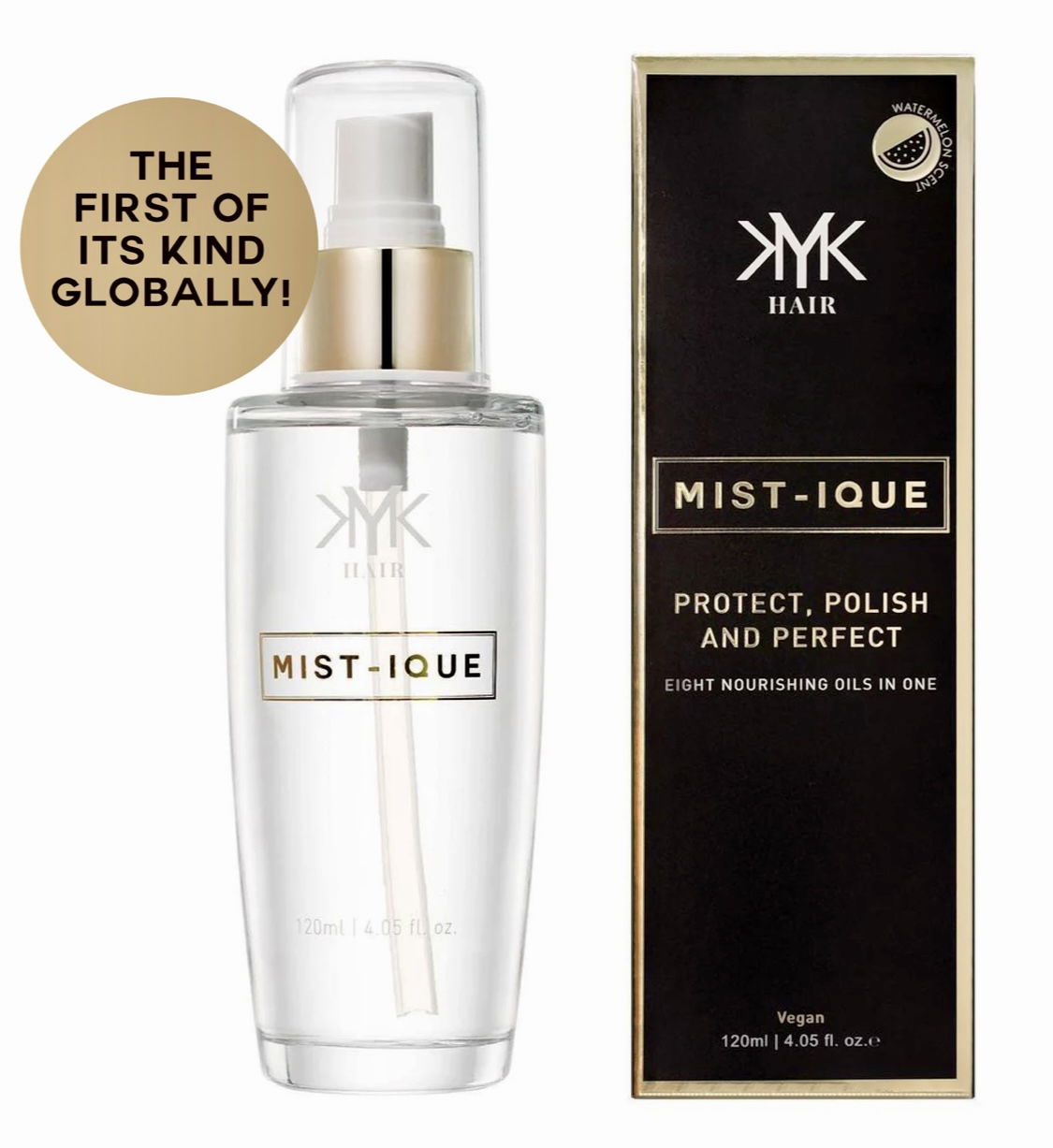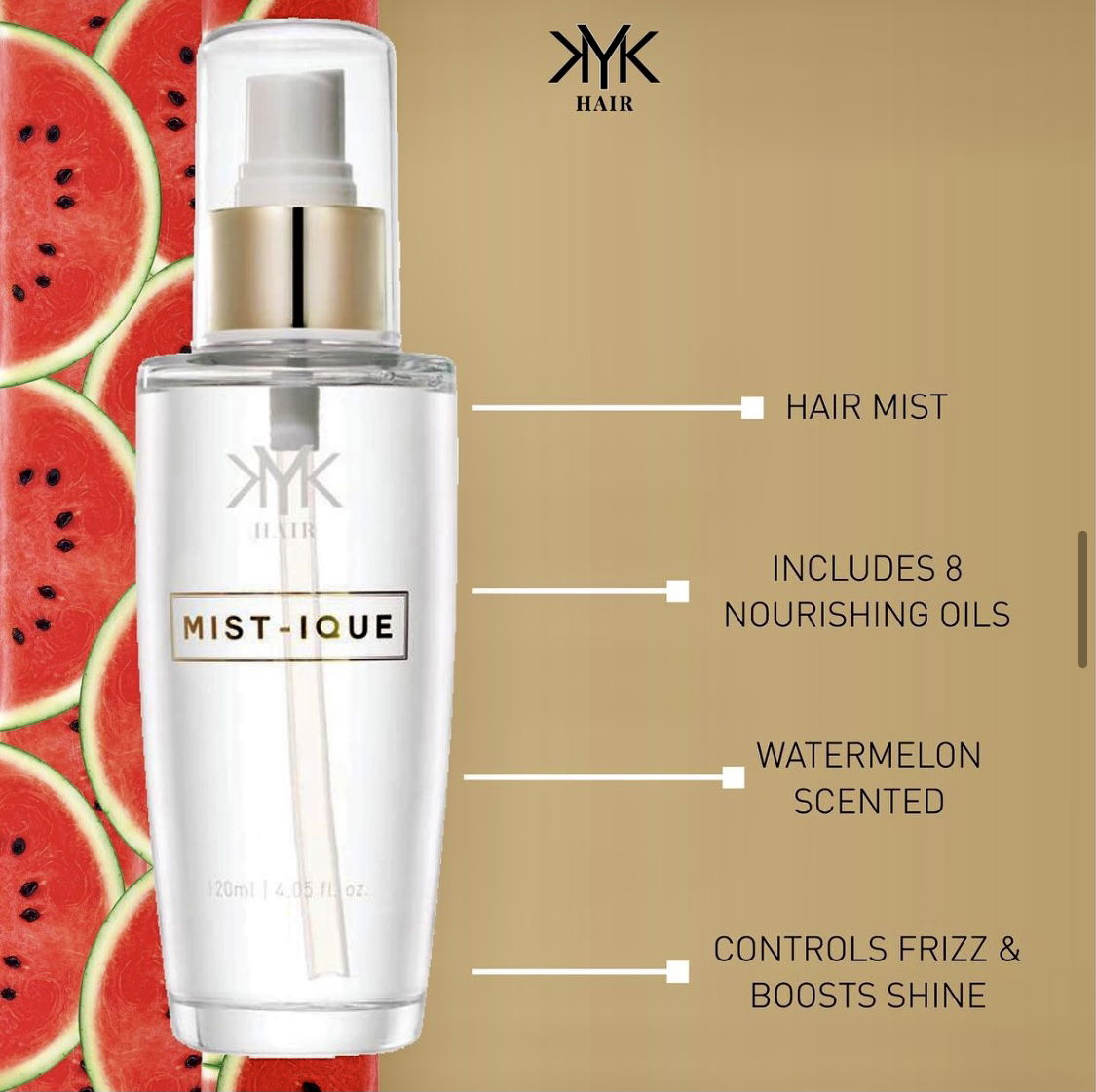 I will be the only UK Stockist for this brand new product...
Stock is now due by the end of August at Max It Up in the UK, the long awaited and much anticipated KYK Mist-Ique Mist.
Ever wonder how celebs and Insta worthy photos of hairstyles look so shiny, smooth, healthy and sleek?
Well, now you're looking at it!...
Pioneering a mist so unique, Mist-ique is developed with a triple threat function: Protect, Polish, & Perfect.
With eight nourishing oils in one luxe bottle that condition and protect the hair without weighing it down or making it feel oily.
These oils nourish your hair whilst finishing off your final look to provide moisture, shine, and protection all day long. And, it smells of fresh watermelon, so you will feel salon fresh every time you use it.
A heat protector that will shield the hair shaft up to 230 degrees (446F) whilst also functioning as a lightweight oil spray.
It is also a multi purpose shine mist. Add a little spritz for gloss to your styling, or plenty for that on-trend wet look.
Rejuvenate the health of your hair with MIST-IQUE through it's revolutionary 8 in 1 formula.
Bringing EIGHT high quality oils and their benefits in to ONE!
The first of its kind globally, Mist-ique contains the following eight oils:
Moroccan Argan
Rosemary
Seed
Clary Sage
Coconut
Olive Fruit
Chamomile
Sweet Almond
These oils help with deep nourishment, split end reduction, frizz control, luxurious shine, stimulates hair growth and helps with overall health of your scalp.
Pro Tip:
Spray your hairbrush with Mist-ique before applying to hair for an even and easy distribution.
No parabéns, SLS, SLES, Phthalates, or Gluten.
120g bottle
Watermelon Scented
First of it's kind globally - Innovative Hair Care!
Cruelty Free & Vegan Friendly
NOTE: I have a VIP list to contact as soon as stock lands. If you'd like to get your hands on this innovative product, and would like to be contacted as soon as stock arrives, please CLICK HERE to let me know, and I will add you to the list - Please also advise how many you would like! :)